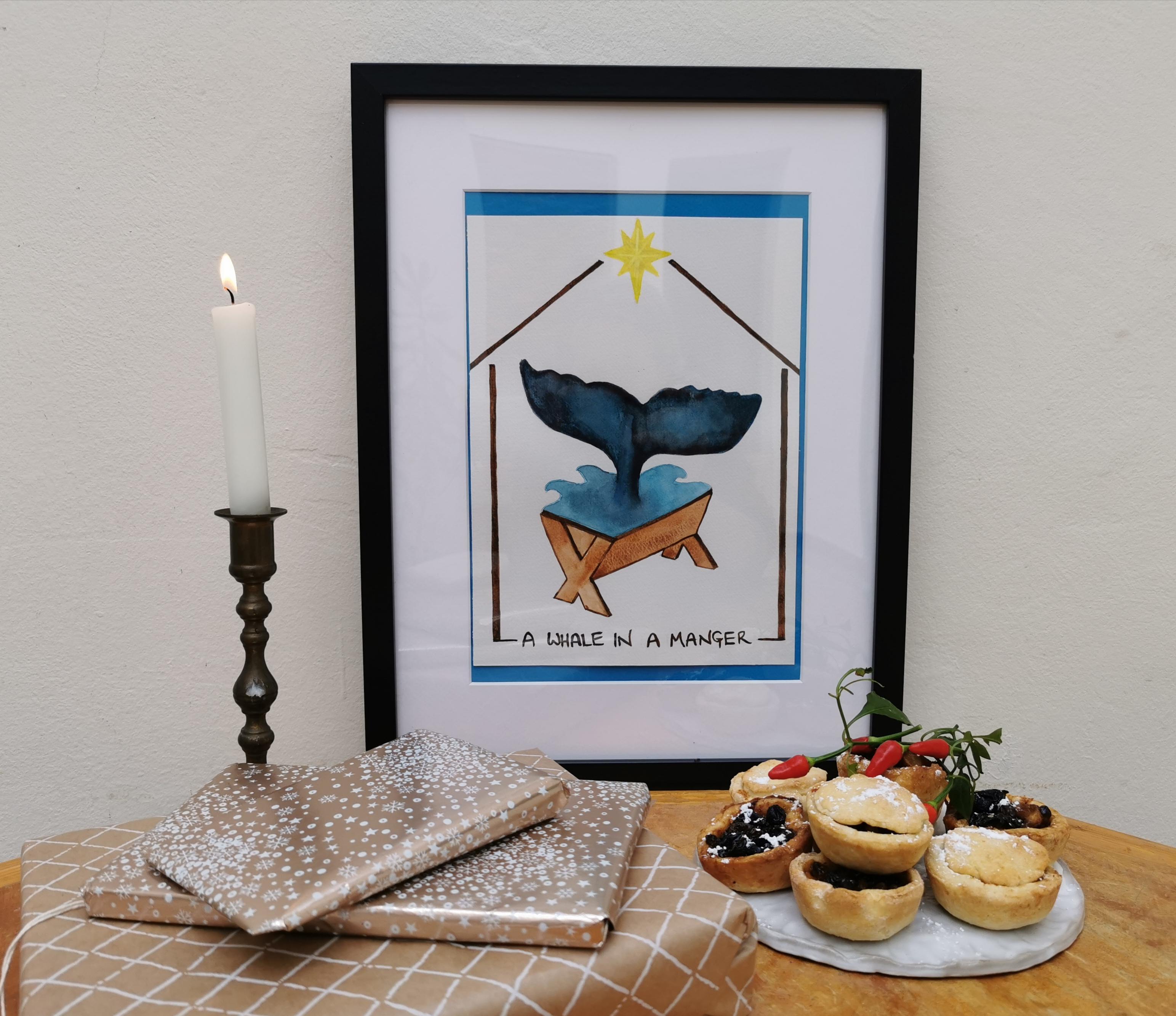 Ho, ho, flow....Christmas yoga is coming.
I love this time of year, many happy memories of family and friends gathering. Stopping for a few days to hang out, to be present in each other's company. To cook, eat, play games, drink wine and puzzle together. Nativity plays, Midnight Mass, cheesy carols blaring - hello Michael Buble! The smells of cinnamon, clove and Christmas pine. Stockings, filled with satsumas and a Terrys chocolate orange. Wonky Christmas trees. Frosty walks. Log fire talks. Sparkly lights and woolly tights. Mince pies, brandy butter, sherry trifle. Mary Poppins, Love Actually and the Queens Speech. The anticipation of Father Christmas' nocturnal arrival, and a carrot by the chimney for Rudolph the Reindeer.
But none of that will happen in Morocco, or will it?! Bah-humbug Mr Scrooge.
Yes, it will. My home here may be positioned a stone's throw from the Atlantic, and in a desert climate somewhat warmer that Lapland. But it is starting to look and feel a lot like Christmas.
Christmas to me is a spirit. And that spirit is inside me. When I tune into it, it fills me with a wave of excitement. What a gift it is to be alive at this time, when many of us have been able to stop for a while, to practice being present with ourselves, so that we can be more present for others.
The gift of presence.

Speaking of which, I will be present for you and offering yoga classes on the below Christmas and New Year dates. I hope you can join me & family & friends on the roof terrace at Azul Guesthouse via Zoom. Please register in advance via links below:
Sat 19 Dec 10.30-11.30AM
Rise & Shine Yoga Flow
Perfect way to start your weekend
Strengthen, open and improve your balance with this full body flow
€7
Wed 23 Dec 10.30-11AM
Wake Up Your Core Christmas Special!
Join us for this festive fun yoga fitness workout
Wear something Christmassy
€5
Sat 26 Dec 10.30-11.30AM
Rise & Shine Yoga Flow
We will enjoy a gentle Boxing Day flow together
Support and refresh your digestion and energy flow during this season of Christmas feasting
€7 all proceeds from this class will go to a local charity
Wed 30 Dec 10.30-11.15AM
Full Moon Release & Let It Go Flow
Extended class to include a special New Year & full moon guided meditation
Take time to reflect on the lessons of 2020. Release & make peace with this transformational year. Set clear intentions for what you want to create in 2021!
€7
Hop into your Christmas PJs and let's share a practice in Morocco together.
Thank you for reading. Wishing you and your loved ones a magical festive season celebrating in whichever ways light your inner fires. Love YOU!